Kerrymaid's Pumpkin Pasties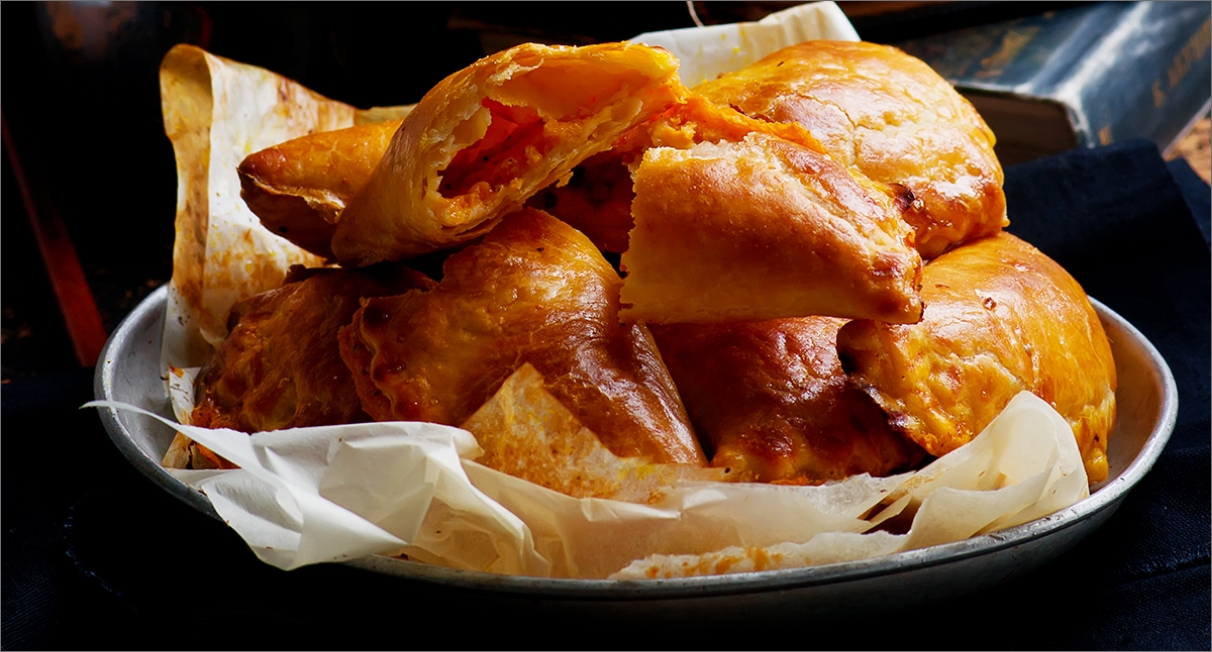 | PREP TIME: | COOKING TIME: | Serves |
| --- | --- | --- |
|   |   | 20 |
Buttery
Ingredients
500g Pumpkin/Butternut Squash (peeled and diced)
20g Chef's Pass Vegetable Bouillon
Pinch Salt
1 Tsp Allspice
Puff Pastry (enough to make 20 discs approx. 10cm across)
Warm water for sealing
Method
Mix the Chef's Pass Vegetable Bouillon with 1 litre of boiling water and add the diced Butternut Squash/Pumpkin.

Cook until soft, then drain and allow to dry out for a while.

Purée with a potato masher or even a wooden spoon (Chunks are fine and add to the texture!)

Allow to cool slightly and add the Kerrymaid Grated Red, allspice, Kerrymaid Buttery and salt and beat in. This mix will be your filling.

Prepare the puff pastry discs, dividing the filling evenly between them. Once all the discs are filled, brush the edges with warm water and fold over, pressing down with a fork to seal the edges. Brush the tops with melted Kerrymaid Buttery and if you wish you can score the tops lightly.

Prick each pasty in the centre with a skewer to prevent leaking in the oven, bake at 180°C until golden brown and the pastry is cooked on the bottom (approx. 15-20 minutes). Serve warm or at room temperature.
---
TOP TIP FROM OUR CHEF
You can make this recipe more efficient on pastry by making turnovers (squares) rather than the traditional pasty shape. Also, try making them sweet by omitting the Chefs Pass Bouillon and cheese, and adding sugar and cinnamon.
Allergens
Contains: Cereals including Gluten, Milk, Egg