Kerrymaid's Peaches & Cream Bars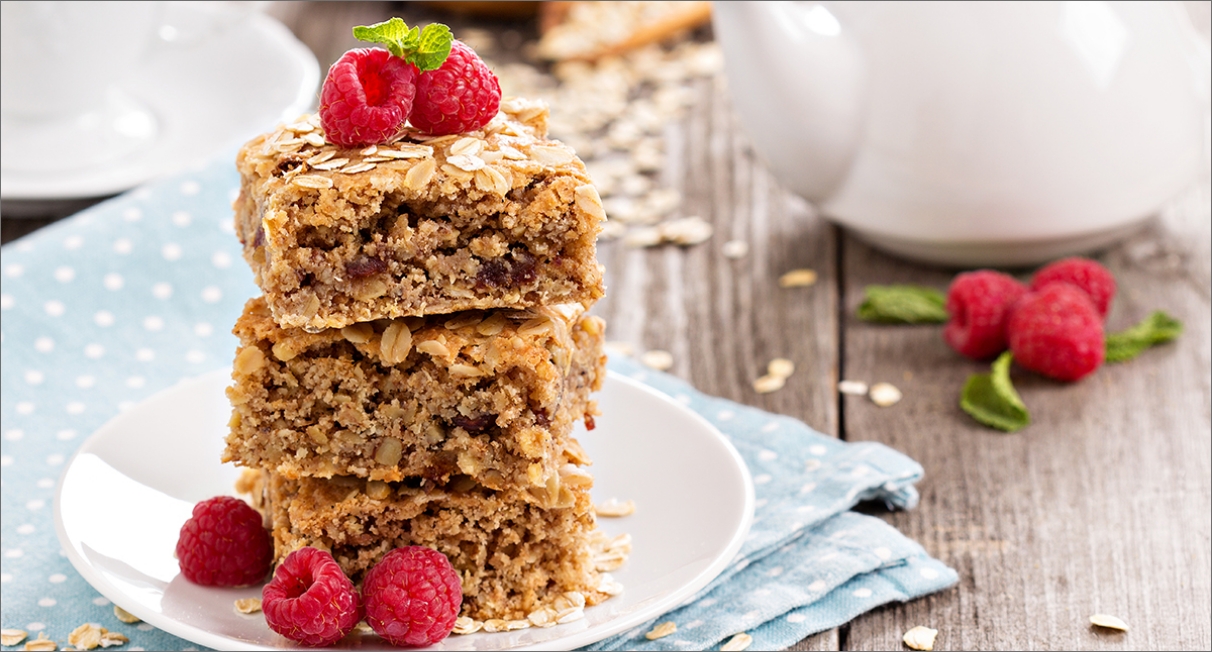 | PREP TIME: | COOKING TIME: | Serves |
| --- | --- | --- |
| | | 20 |
Premium Baking Block
Ingredients
Base & Topping:
500g Gluten Free Flour
160g Oats
280g Sugar
2Tsp Cinnamon
Filling:
4 Eggs
300g Sugar
6 Tbsp Gluten Free Flour
Pinch salt
10 Peaches, diced
Icing:
80g Icing Sugar
½ Tsp Vanilla Extract
Method
To make the base and crumble topping:

Mix the flour, oats and cinnamon together. Dice the Kerrymaid Premium Baking Block into cubes and add to the mix. Rub in by hand, or use a mixer to get to crumble texture. Do not over mix.

Take 2/3rds of the mix and press into the base of a roasting tray lined with tinfoil (for ease of extraction).

Retain the remaining 1/3rd of the mixture. Bake the base at 180°C for 15 minutes or until just cooked. Whilst it is baking, make the filling.

To make the filling:

Whisk the eggs and sugar together until light and creamy. Add the diced peaches (tinned work fine here), the flour, salt and fold in until a thick, custard- like mix.

Remove the base from the oven and pour over the peach mix, ensuring it covers the base evenly, and top with the reserved crumble mix.

Return to the oven for a further 15 minutes, or until the crumble top is golden brown. Whilst it is baking, mix the icing.

To make the icing:

Sift the icing sugar into the Kerrymaid Double and vanilla extract, and whisk together until smooth.

Remove the traybake from the oven when it is cooked, and allow to cool in the tray for 20-30 minutes, before removing (gently) and cooling on a wire rack.

To finish, drizzle with the icing mix and cut into squares.
---
TOP TIP FROM OUR CHEF
Feel free to use different fruit in the filling, or to purée the fruit also. The icing can be left off, and you can customise the crumble topping with seeds or anything you like!