Kerrymaid's French Toast
This is a versatile breakfast option that can satisfy both sweet and savoury palates.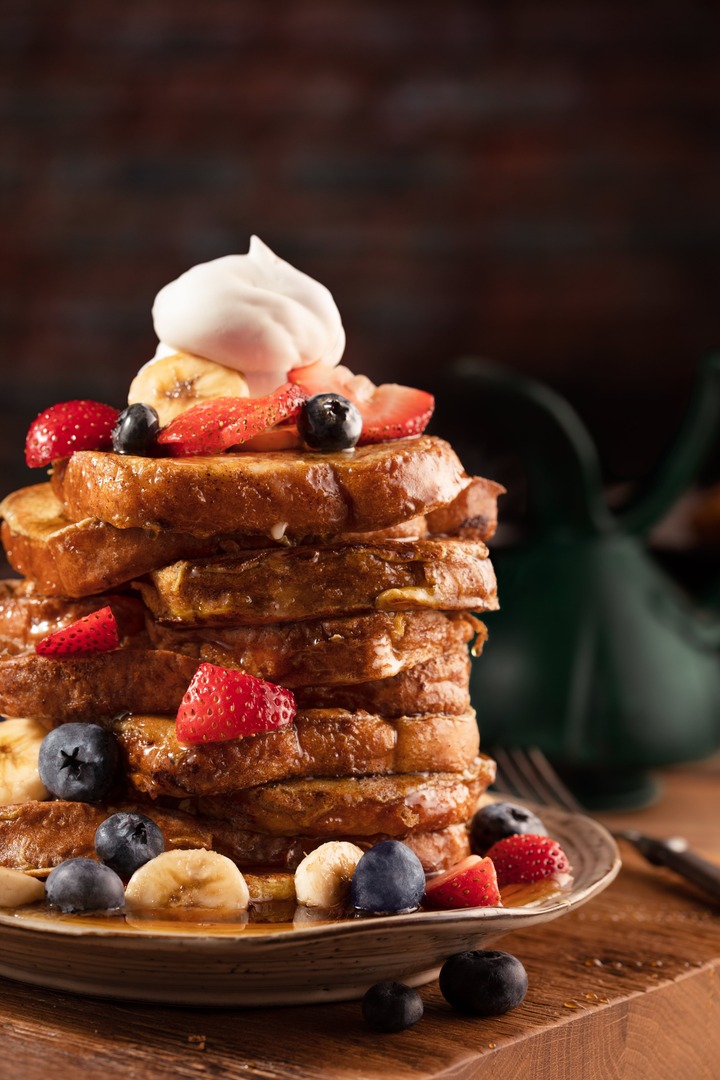 | PREP TIME: | COOKING TIME: | Serves |
| --- | --- | --- |
| | 15 mins | 10 |
Ingredients
10 Thick Cut Slices of White Bread (stale is fine)
5 Large Eggs
1L Kerrymaid Single Cream Alternative M144513
2 tsp Vanilla Extract
3 tbsp Golden Caster Sugar
200g Kerrymaid Buttery M177867
800g Berry compote
400ml Kerrymaid Double Cream Alternative M175743
Icing sugar
Method
Beat the eggs, Kerrymaid Single, sugar & vanilla together in a large, shallow bowl or tray until combined.
Carefully place your bread into the mix so they all fit, half submerged in the liquid. Do this in batches if necessary. Flip over and allow to soak up the mix (you may need to leave stale bread longer to allow it to become softer.
In a frying pan, melt 20g of the Kerrymaid Buttery at a time and cook two slices on both sides until golden. Hold warm for serving, and cook the next two.
To finish, cut into triangles and top with a large spoonful of compote and a generous pile of whipped Kerrymaid Double. Dust with icing sugar if desired.
---
TOP TIP FROM OUR CHEF
Why not make use of any stale bread you might have!