Kerrymaid Cheesy Herb Loaf
Rich, cheesy and delicious, ideal with soups or enjoyed slathered in Kerrymaid Buttery.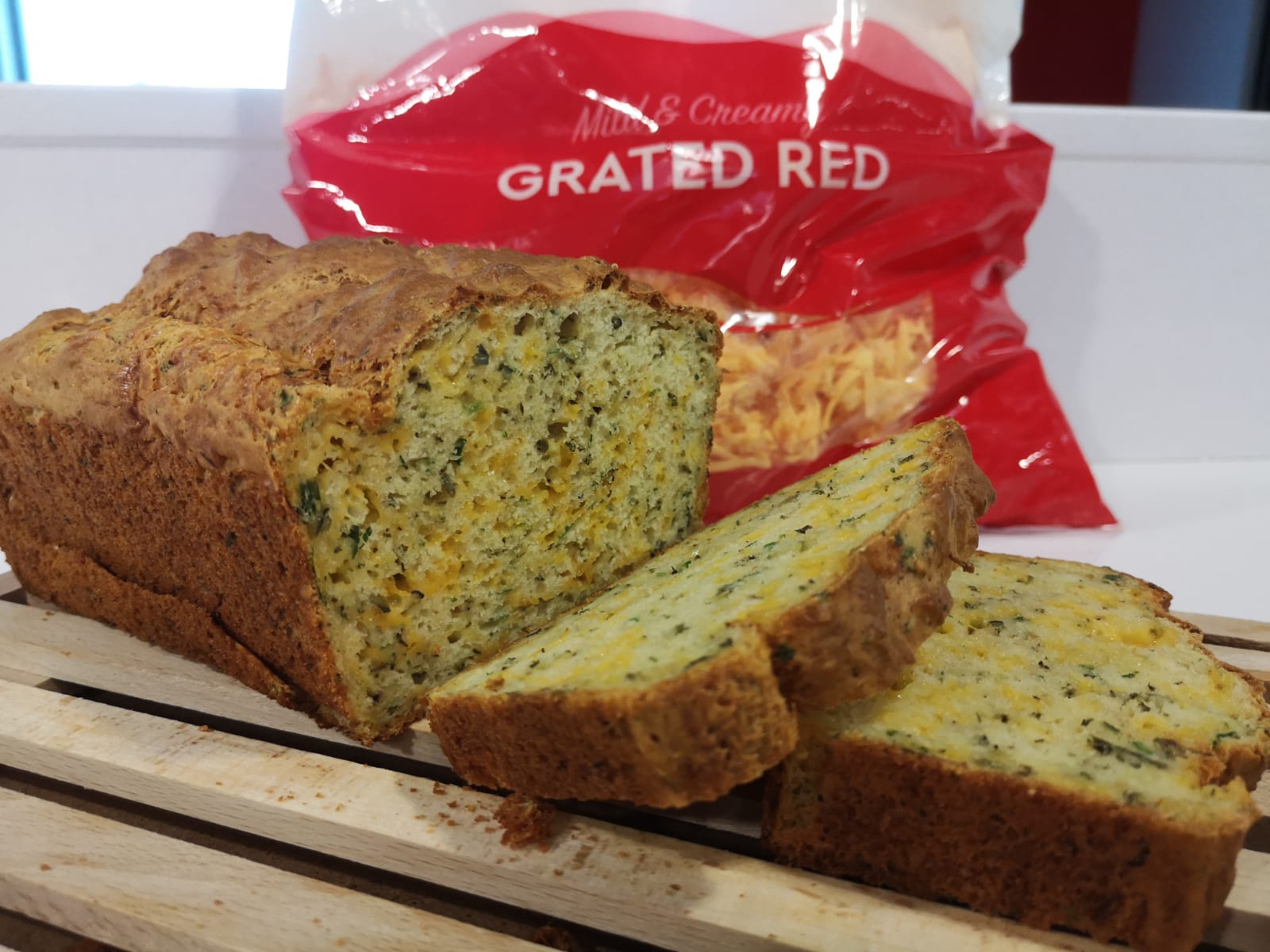 | PREP TIME: | COOKING TIME: | Serves |
| --- | --- | --- |
| | | |
Ingredients
4 Tbsp Chopped Fresh Herbs
2 Tbsp Olive Oil
300g Plain Flour
2 tsp Baking Powder
½ tsp Baking Soda
1 tsp salt
300ml Buttermilk
2 Eggs
2 cloves garlic (crushed)
Method
Grease a loaf tin and preheat your oven to 180°C

Mix the dry ingredients together and add the herbs and Kerrymaid Grated Red

Mix the wet ingredients and add to the dry, mixing until it just comes together to form a sloppy dough

Place in the loaf tin and bake for 30 minutes or until golden

Wrap in foil and bake for a further 10 minutes or until a skewer inserted in the middle comes out clean

Turn out onto a wire rack and allow to cool

Slice and serve
---
TOP TIP FROM OUR CHEF
Works with Kerrymaid Grated White or Kerrymaid Pizza Grate also!
Switch out half the plain flour for wholemeal for a more rustic version, but you may have to add more buttermilk to make sure the dough is the right consistency.
Top with Kerrymaid Grated Red for an extra indulgent loaf.