Kerrymaid's Angelito Ice Cream Sandwich
Our Angelito has been a renowned and the most loved soft serve ice cream brand for over 40years in Ireland, enjoy!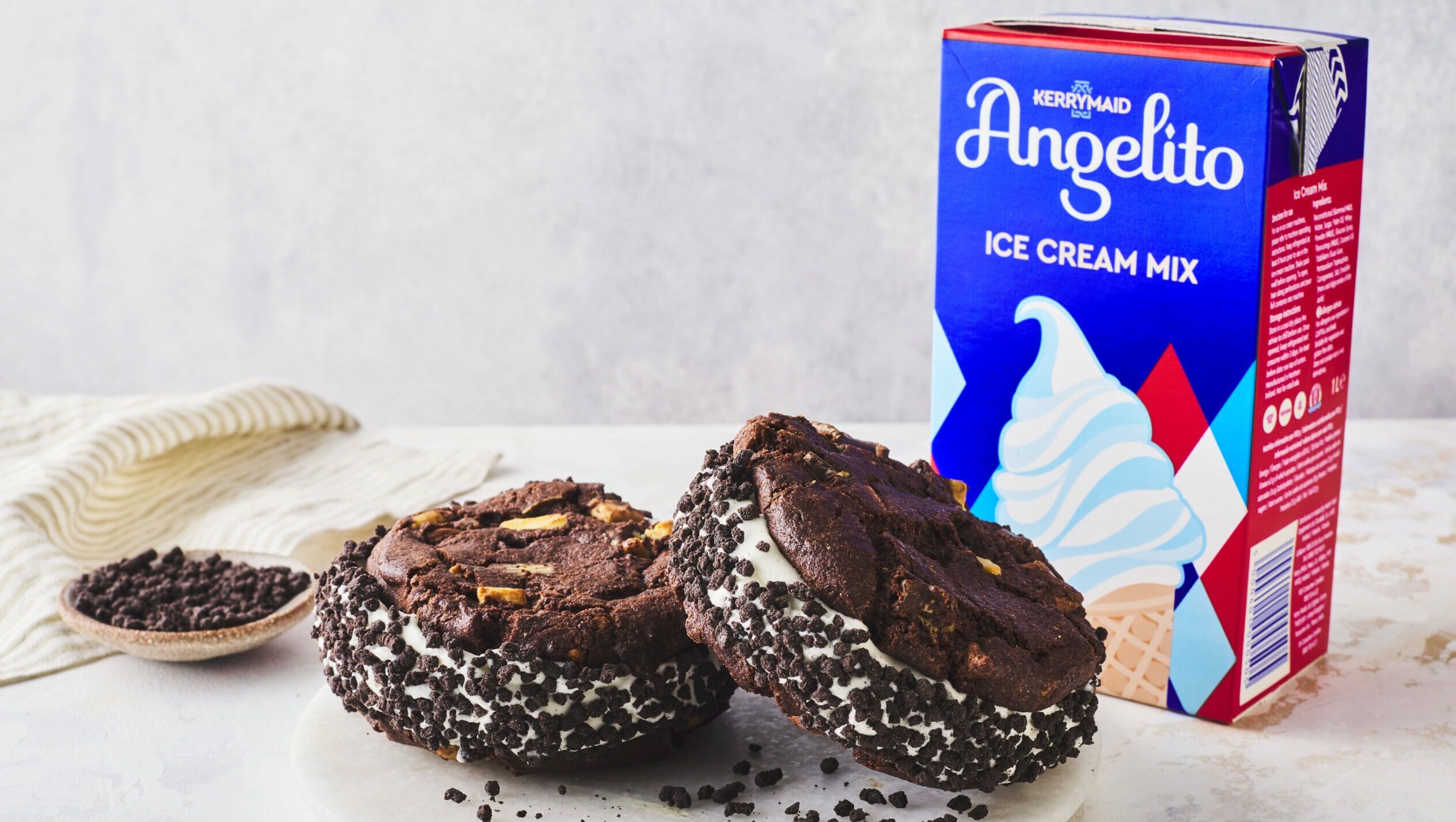 | PREP TIME: | COOKING TIME: | Serves |
| --- | --- | --- |
| 20 mins | 0 mins | 1 |
Ingredients
2 Large Cookies
Chocolate Sprinkles
Method
Set up ice cream machine with Angelito Ice Cream Mix as per instructions.

Bake 2 large cookies per portion and let them cool fully before use or buy large, soft cookies, the softer the better as if they are too firm they will be hard to bite into.

Dispense a large dollop of Angelito Ice Cream in the centre of one of the cookies leaving a gap around the edge. Try not to overload the cookie with ice cream, the more you add the harder it will be to eat!

Take the other cookie, place it on top of the dollop of Ice Cream and squeeze until it starts coming out the edge of the cookie. Apply pressure gently but firmly, you want a bit of a bulge of soft serve around the edge for the next step.

Roll cookie ice cream in chocolate sprinkles.
---
TOP TIP FROM OUR CHEF
Complete steps 1-4 and freeze the Ice Cream Sandwich so that they are ready to complete with step 5 to serve anytime. For Extra indulgence why not offer a sauce for dipping? Try DaVinci Chocolate or Caramel Sauce.