Pizza Bianco
An authentic variation on the classic pizza, offering a creamier eat. There is a careful balancing act to be observed here between the amount of sauce, thickness of crust, and time and temperature of cooking, so don't be afraid to try things out until you get the perfect result!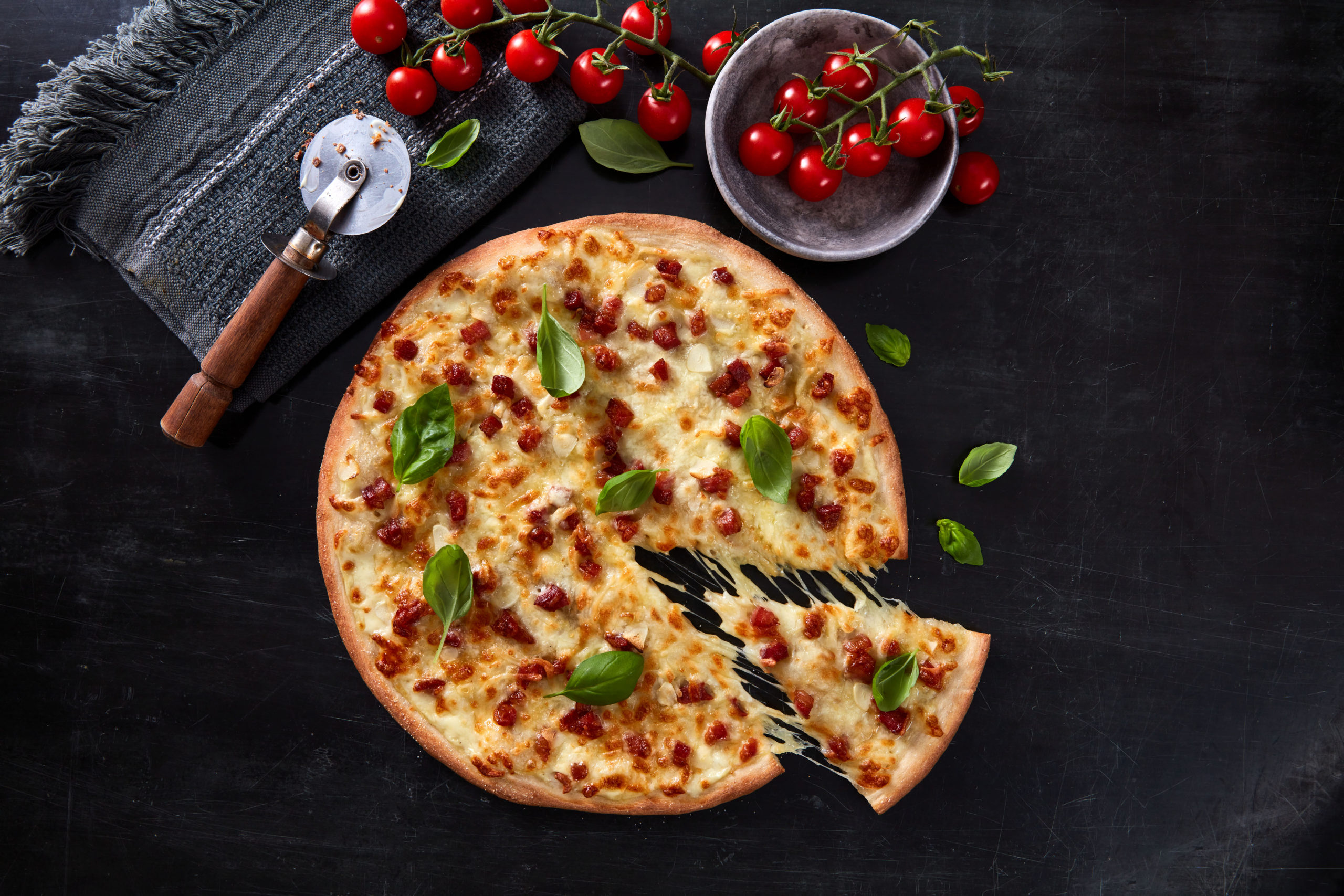 | PREP TIME: | COOKING TIME: | Serves |
| --- | --- | --- |
| 40 mins | 20 mins | |
Ingredients
220-250g Pizza dough, proved and ready to stretch
Black pepper, to taste
3 Garlic cloves, peeled and sliced
50g Pancetta, diced
Salt and pepper
30g Rocket, washed
Half bunch of fresh basil
Splash of olive oil
Method
If not using a pizza oven, preheat oven to its highest temperature and use a pizza stone, otherwise set to 250-270oC depending on desired result.

Scatter a thin layer of fine semolina on a bench and stretch dough until desired size and thickness.

Transfer to paddle (if using, a tray if not) and start to assemble.

Ladle on and smooth out Kerrymaid Béchamel Sauce. Sprinkle over garlic slices and pancetta. Scatter over Kerrymaid Pizza Grate and season with salt and pepper.

Bake until golden and bubbling (time depends on temperature and oven but as a rule, the faster and hotter the cook, the better).

Once baked, scatter rocket and basil over the still-warm pizza, slice and serve.
---
TOP TIP FROM OUR CHEF
Mushrooms work well here, as do red onion, (cooked) potato slices, mussels and clams.