Formulating with Plant Proteins vs Dairy Proteins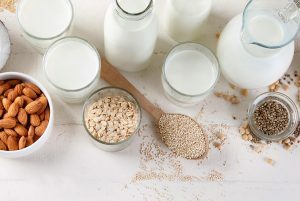 Challenges and Current Solutions to Fill the Gap
Why is formulating with plant proteins harder than using dairy proteins, and how have plant proteins improved in recent years? In this article we will review challenges and advancements in replacing dairy proteins with plant proteins.
Animal-derived proteins such as dairy proteins have been used broadly for many years as they have many nutritional and techno-functional benefits (binding, gel-forming, foaming, etc.). Animal-derived proteins are generally high-quality protein sources because they provide all the essential amino acids our body needs. Moreover, they have good techno-functionality, they are easy to formulate with and deliver a clean taste.
However, an increasing focusing on sustainability has led to a growth in the plant-based food market. This is shifting the focus to plant proteins despite the many challenges remain with this protein source in food and beverage applications.
From a nutritional perspective, most protein sources are deficient in some essential amino acids and are, as such, incomplete protein sources. The strategy to improve the nutritional profile of plant protein was already discussed in a previous KHNI Article: How Can We Optimise Plant Proteins?, such as combining different protein sources to deliver a complete plant protein solution with all essential amino-acids.
Beyond nutrition, other aspects very important for food and beverage manufacturers such as solubility, taste and process-ability remain challenging and must be considered.
Read the rest of the article.