Ask Our Chefs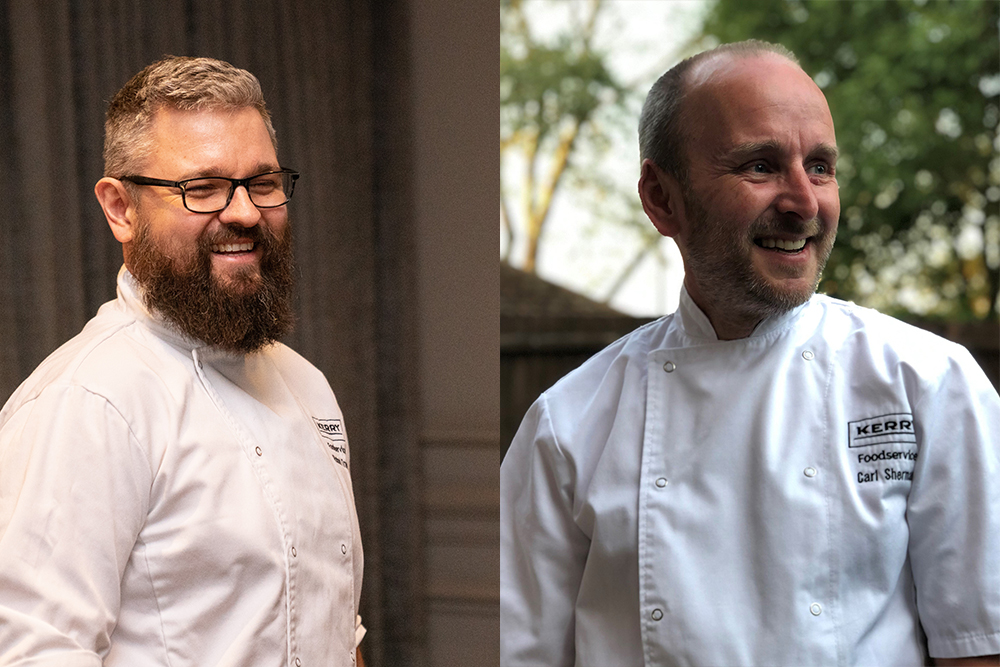 Our expert chefs Richard and Carl have been busy in our development kitchens coming up with innovative and crowd pleasing recipes for you! You can find this under the inspiration section of our website and, of course, if you have any specific questions you'd like to ask them or you'd like some advice just complete our contact form and they'll get back to you shortly!
Here are some examples of how our chefs have helped out other chefs in recent times. With some top tips.
Salted Caramel Toffee Sauce using Kerrymaid Double
"I would like to know if the level of oils within the cream will de-stabilise it and cause the sauce to split?"
Our Chef response:
Hi there,
It will be fine as long as you don't reduce it too much. If you make the caramel first and then add in the cream in it should work ok.
If it does split out, beating in some more will work, but if you are looking for a really thick sauce you may need to thicken it with cornflour or arrowroot.
Good luck ?
Difficulty Whipping for Desserts using Kerrymaid Double
"I am having difficulty whipping the Double effectively and I would like to know if there is something I am doing wrong?"
Our Chef response:
Hello,
You are not alone with this issue! Firstly, the most important thing to note when whipping up our Kerrymaid Whipping and Double is that they should be chilled for a couple of hours before attempting to whip them up just like fresh cream. Once whipped it will hold it's form for even longer then fresh cream.
Happy Baking!